Have you ever wondered how many chemicals you come into contact with every day? Ed Brown asked himself this very question.
And after his healthy wife suffered two miscarriages, he set out on a quest to find the answer, documenting his journey in the film Unacceptable Levels. And the answer to the question? We are in contact with over 80,000 chemicals in our daily lives.
For some reason, people trust that a product is nontoxic simply because it's for sale in a store. But we can no longer base a product's safety on its mere existence.
We've all read about the proliferation of chemicals after World War II. Are the following statistics just a coincidence?
Autism now affects 1 in 50 children.
In the U.S., cancer is now the leading cause of death (after accidents) for children under 15 years old.
Allergies have increased 400%.
Asthma has increased 300%.
Attention deficit hyperactivity disorder (ADHD) has increased 400%.
On Tuesday April 22, in celebration of Earth Day, Green Lifestyles Network will be screening Unacceptable Levels at the West Hollywood Library in West Hollywood, California. The screening will begin at 7 pm, but doors will open at 6:30 pm for refreshments and snacks. There will be a panel discussion and Q&A after the film.
This may be the most important film you see this year. Please join us!
View the Trailer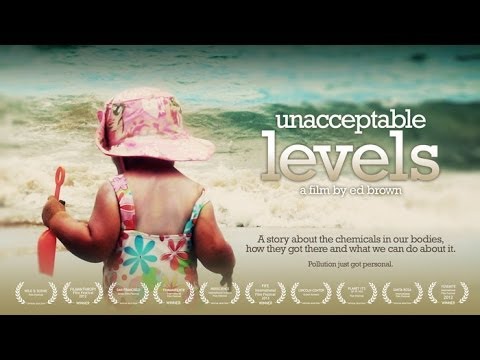 Quick Summary
Filmmaker: Ed Brown
See more at: Unacceptable Levels Website or Unacceptable Levels YouTube Channel
Tuesday, 22nd of April 6:30 p.m.
West Hollywood Public Library
625 N. San Vicente Blvd, West Hollywood, CA
Free Admission & Healthy Snacks
SHARE THIS
{ 0 comments }